Welcome to Nut Free! We research the latest resources, topics, and products for those affected by nut and peanut allergies so you don't have to. Mike and Jennifer created this site as a resource for the nut free community. We talk about all the little things in the food allergic world because we know it's all the little things that add up to big things.
Read our blog to hear about our favorites snacks, our thoughts on the latest news in advocacy in allergen awareness from the perspective of the nut free community, and to hear from our founder, Mike, on his personal experiences of living with severe nut and peanut allergies. Whether you're a person living with a nut allergy, a parent of a child in a nut free classroom, a parent of a child with a life threatening allergy, we're so happy to provide you with information on how to live your best nut free life.
We hope Nut Free can be a source of education surrounding allergies, specifically those to tree nuts and peanuts.
Mike Bozee
Founder

Mike lives with lifelong, life-threatening allergies to peanuts and tree nuts. Growing up, he lived with additional multiple food allergies to wheat, dairy, and eggs. He's also avoided most legumes until only very recently.

Mike founded Nut Free as a way of providing resources for people living with nut allergies, parents of nut-allergic children, and community members affected by nut allergies. Several years ago, he taught English in South Korea for a year and a half to students aged six through 60.

By day, Mike is a technical advisor at a healthcare company in Seattle. He also founded Bamboo Goods, which covers the latest and greatest in the world of bamboo.

Mike gets a kick out of performing improv comedy and loves finding ways to empower others with information for living their best lives.
Jennifer Baker
Co-Founder

Jennifer is a friend of the nut-allergic community and a close personal friend of Mike's for over 10 years. When she first heard of Mike's allergies to peanuts and tree nuts, she was shocked to learn how severe his allergic reaction could become and how aware he has to be of his surroundings on a daily basis.

After learning how to create a welcoming environment for her friend, she became passionate about promoting the importance of education on food allergens. The critical information she needed to learn felt scary and overwhelming at first, but with time it got easier. Now she wants to help others learn how to create welcoming environments too, whether they're parents of children enrolled in a nut free classroom, or parents of a newly diagnosed nut-allergic child.

Jennifer is also an artist, singer-songwriter, and author. She's an advocate for integrative wellness, and is a mom to two cats, one dog, two succulents, and one super special philodendron.
Read About Mike, Founder of Nut Free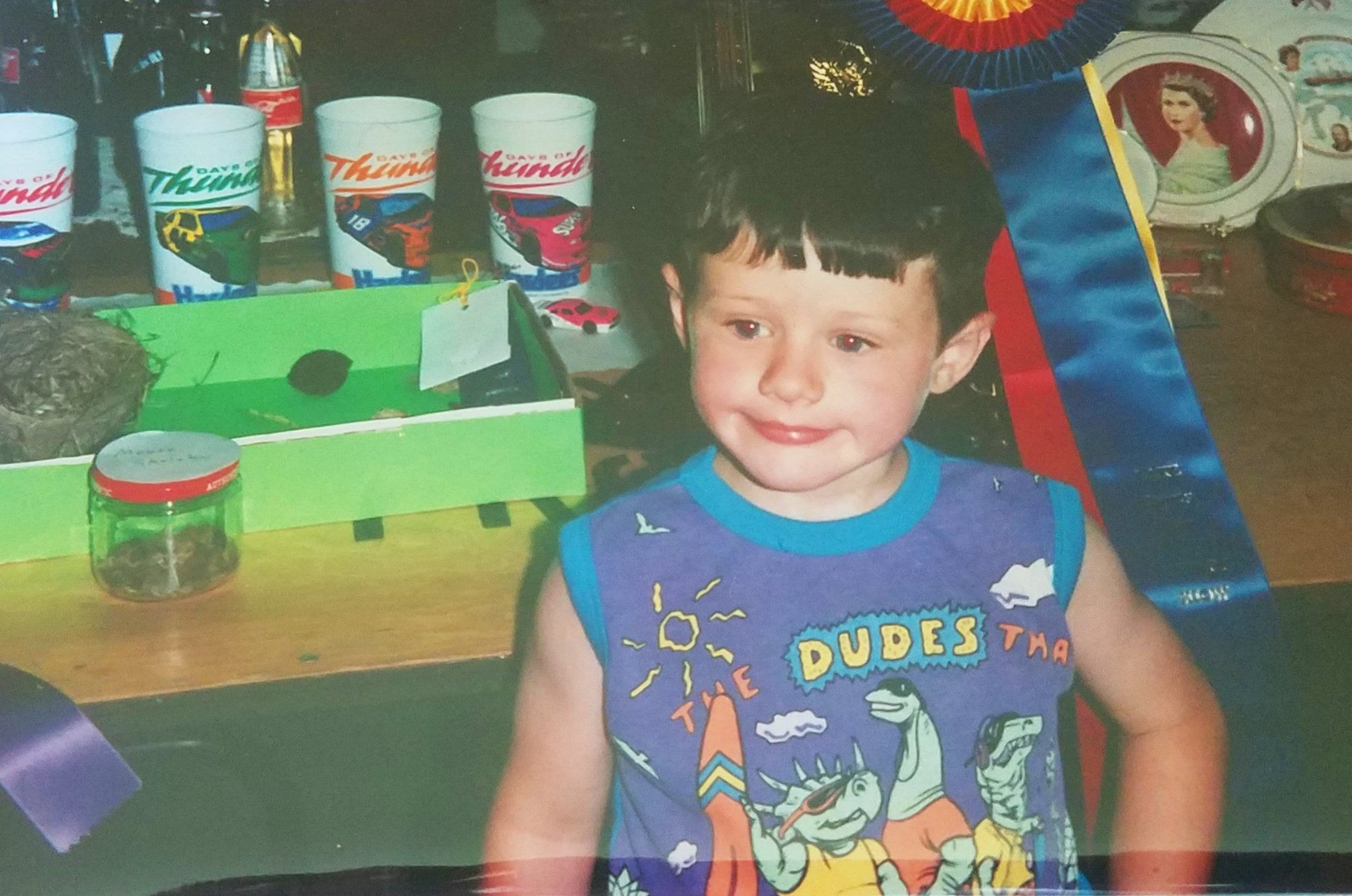 Personal Stories
Mike, Founder of Nut Free, as a young kiddo at the local county fair Growing up with multiple food allergies was a different experience from …