Since you're searching for ways to show your nut-allergic valentine you care, it might be because you're not allergic to nuts yourself. Maybe you aren't allergic to peanuts and tree nuts specifically, or maybe all severe food allergies are a little foreign to you. Either way, if you want to surprise your nut-allergic valentine with a really special Valentine's Day date, it's a great first step that you're doing online research.
If learning about severe food allergies is completely new for you, make sure the entire day is nut free friendly as nut allergies can be very serious. It's okay to be a little intimidated. Nut allergies are a serious thing and need to be treated as such. But, with a few precautions, the original focus of the day will be right back to where it belongs—making memories with a loved one.
Nut allergies don't have to stop you or your partner from living a normal life or from having a really fun Valentine's Day. They can be really scary at first when you're starting to learn about the kind of severe allergic reactions that could occur to your loved one if they accidentally come into contact with their allergen. Severe allergic reactions, which can oftentimes be the case with nut allergies, can turn so serious that they become life-threatening. And trips to the emergency room are scary for everyone. You can help your nut-allergic valentine avoid having an allergic reaction by helping them avoid their allergen. And here are a few useful tips how.
Add a header to begin generating the table of contents
1. Take Your Nut-Allergic Valentine to a Restaurant Which Takes Allergy Concerns Seriously
Pay attention to your nut-allergic valentine's favorite restaurants in casual conversation and do some extra research on the restaurants in your area that don't source nut products on their menu. For example, Chipotle's menu doesn't have nut ingredients in the recipes for the products they offer. But if you order something from Chipotle, still mention the need to avoid the allergy when you order and don't assume that this automatically means an item ordered from these restaurants will be nut free. Allergic reactions can still occur from cross contamination by an employee if for instance they ate a nut product they touched with their hands and then touched the food they served.
Chipotle's allergen policy states, "Although we do not use eggs, mustard, peanuts, tree nuts, sesame, shellfish, or fish as ingredients in our food, Chipotle cannot guarantee the complete absence of these allergens in its restaurants."
Some other restaurant chains that have been popular choices in the community include P.F. Chang's, Blaze Pizza, and Red Robin. But truly, it depends on the specific restaurant and the specific wait staff. If you're looking for something a little fancy, call ahead and talk to the restaurant in question about the concerns of the allergy. If they're willing to work with you, ask your nut-allergic valentine if they would be comfortable trying the restaurant. But if they say no, don't take it personally.
It's also okay to just ask your nut-allergic valentine what their favorite restaurant is, and to then tell them that you're going to make reservations at that specific place. When you're talking about something like a severe food allergy, it doesn't take the romance out of the date to pre-plan which restaurant you'll be going to. In fact, it might even be more romantic.
Also, a big tip for dining with a nut-allergic date: order a dish which is also free of nuts and peanuts. Read on to tip #2 for why.
2. Cut Nuts Out of Your Own Diet
If you lean in for a kiss and your date suddenly stops you, don't be offended. Your nut-allergic valentine will probably follow it up with a very important question for them. And it will probably be something similar to, "Hey, have you recently eaten nuts?"
In the article Food Allergies: Hot Tips For Kissing Safely by Allergic Living, studies indicated that:
"Between 5 and 12 percent of food-allergic individuals will experience a reaction from kissing."
Because saliva holds on to food protein after we eat, that protein can be transferred to your nut-allergic date with a kiss.
The Allergic Living article recommends dates that consume nuts to brush their teeth after eating and then wait for four hours before kissing someone.
If you go out to dinner with your Valentine's Day date, either ask them for advice on what would be appropriate, or I think the easiest thing to do is to order the same thing as they do. That will also make it easier on the restaurant then then you won't have to worry about brushing your teeth and waiting a few hours to kiss your date.
3. Buy Your Nut-Allergic Valentine Their Favorite Allergen Friendly Treat... or, Be Adventurous and Try My Recommendations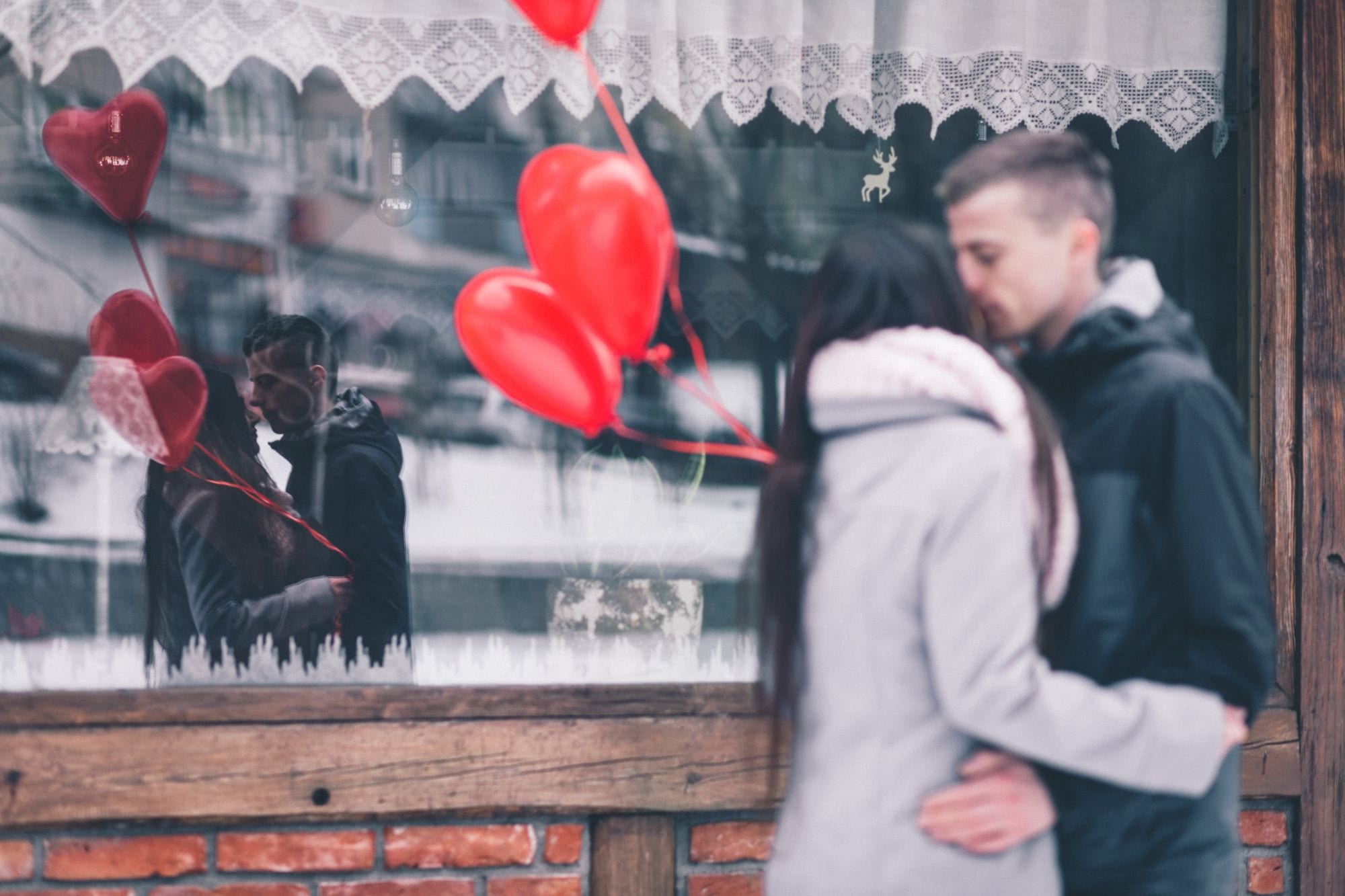 Food
Looking for a romantic, nut free Valentine's Day gift to give your nut-allergic special someone? Keep reading. When your valentine is allergic to peanuts or …
If you're looking for some nut free Valentine's Day gifts, I wrote an article dedicated to some ideas for you to consider: 16 Nut Free Valentine's Day Gifts for Your Sweetie. Buying chocolates for a nut-allergic date can be extra tricky as nuts are a commonly used ingredient in chocolates. And even if a certain product omits nuts from the recipe, it doesn't necessarily mean it's nut free. If a nut omitting product is created in the same processing facility as a product containing nuts, then there is a possibility of cross-contamination. And cross-contamination can still induce an allergic reaction.
Glance it over and see if there's anything in it that you fancy.
4. Put Your Nut-Allergic Valentine at Ease by Gifting Them a Nut Allergy Blood Test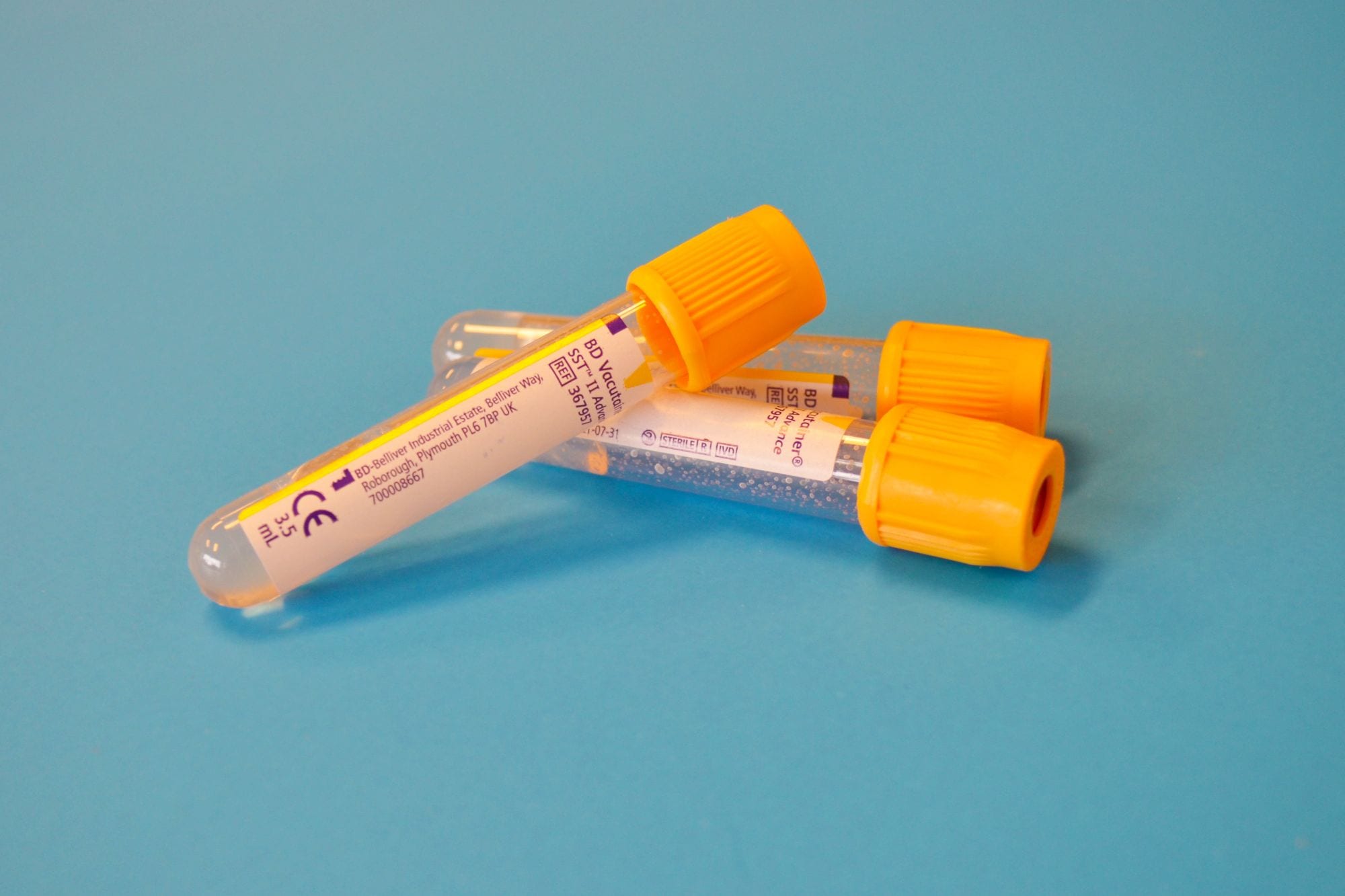 Health
Getting a nut allergy blood test is a quick and easy solution for assessing your level of allergy. Looking back, this is something I surely …
Consider buying something a little untraditional for Valentine's Day that's allergy specific. Mike, the founder of Nut Free, put together a handy shortlist of same-day nut allergy blood tests that you and your date can both take together: 5 Great Nut Allergy Blood Test Options. Buy this in addition to your nut free chocolates and create a bonding activity out of it. Maybe you have some mild food allergies yourself. Maybe there are some overlaps.
Learning more about your own dietary considerations will help you understand the food allergy world. It might be interesting for your nut-allergic valentine to retake a food allergy test since sometimes allergies can either be grown out of, or on the other hand, become more severe with time. If you're in a serious relationship with someone who's allergic to nuts, you probably eat a lot of your meals together. Buying one of these tests can help you create new diet plans together. And it will help make eating together and creating meal plans for two a little easier.
5. Do Something Romantic That Doesn't Have Anything to Do With Food or Your Nut-Allergic Valentine's Allergies
No one likes being pigeonholed, and that goes double for food-allergic folks. Your date is more than their allergy. Take their mind off it, and try a non-food related date idea that's romantic and fun.
Summary of These Loving Ways to Show Your Nut-Allergic Valentine You Care
Avoid your date's allergen. Simple as that. Call ahead, make reservations at accommodating restaurants, order a meal that aligns with your date's allergy, read labels for any gifts you give them, don't be shy in talking about it and do be communicative about the allergy to plan ahead, and experiment with non-food related romance.
Showing your nut-allergic valentine how much you care means putting their safety first, and they'll be grateful for the extra step you've taken in reading this article. Have a happy Valentine's Day!